Landlords, List North End Rooms for Rent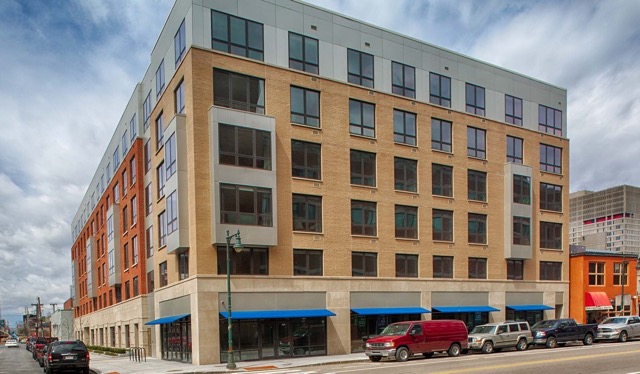 How would you like your rental property in Boston's North End make you a lot more money while you do less work? With a little help from the smart technology on North End Pads, it's possible! We are professional Boston landlords and real estate agents who decided there must be a more efficient way to do your job, then spent over one decade building technological solutions. So, when you list North End rooms for rent on North End Pads, you reach more potential tenants in a targeted way, spend less time posting, and make more revenue.
Our latest innovation is our Roommate Matching Database. When you list apartments by the room, rather than as full units, you can see returns 10 to 30% higher. To make it easier for you, we can list your North End apartments by the room for you. Whether it's a full empty unit or just one vacant room in an apartment tenants share, our system matches and pools roommates based on rental terms like lease length, move-in date, price, and building policies (for example, pets and parking). We also take into account roommate compatibility lifestyle factors, so your tenants live together happily and stay longer.
North End Pads is part of Boston Pads, the largest, real-time rental database in New England. That means with a few clicks, you harness the power of the apartment marketing giant in the Greater Boston Area. Your listings will reach any location on the web our database touches, provided that platform supports your listing type. That includes more than 80 locally optimized Boston Pads sites that get higher web traffic than any comparable sites; social media pages on Facebook, Twitter, and YouTube; and national platforms like Craigslist, Zillow, and Hot Pads. Reach more tenants faster and more strategically!
Having the largest real-time rental database in the region at your fingertips also means you can list smarter to make more cash. Landlords thank us constantly for helping them fill units that won't budge and tweak listings to increase returns. How do we do it? Real-time data. Get on the phone with one of the professional, local real estate agents found in our professional network. They can help you interpret the information in our database to diagnose the problem behind a long-term vacancy or optimize your property to fill it faster. Maybe you need a higher or lower listing rent, a shorter or longer lease, or to list room by room. Take the guesswork out of the equation by consulting real-time data with an expert! The agents found on North End Pads can also help you prepare move-in paperwork with your new tenants. We are here to make your job easier every step of the way.
Are you ready to make more money and free up time to keep your tenants happy? Fill out the contact form below!